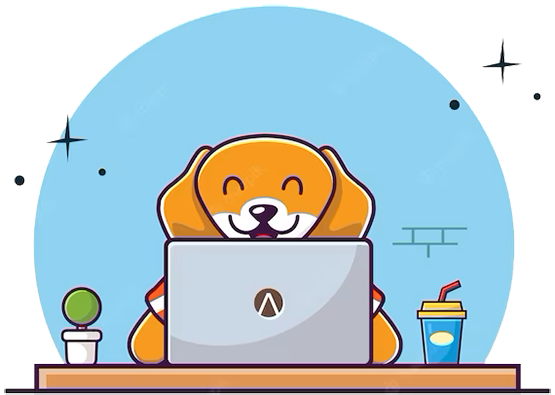 "Gone To The Dogs" Sale
25% OFF

Starter, Pro or Enterprise Hosting

Use code MAR2023 during checkout to get a 25% discount

Start Today
Thoughts from some of our Clients
Balázs O.
Using one of their WHMCS modules. Great support, great product at a great price! Kudos to LCWSoft!
Muriel Lennox
From the perspective of technical support, the best thing we did was sign up with LCWSoft. Whether a simple, or complex issue, I am always confident things will be resolved efficiently and quickly. This past spring when a web designer I was interviewing said she would be bringing in a web hosting organization she was accustomed to working with, I explained that would not work for me. I had no intention of leaving LCWSoft. Needless-to-say, I did not hire the designer. After a recent technical issue was rapidly and cheerfully resolved, I was thinking how pleased I was to have stuck to my guns and refused to leave LCWSoft.
Cyril
This is not only my first website, but the biggest thing I have taken on in cyberspace. I looked into doing it solo but eventually came to realize that building a proper strong supported website is not as easy as it sounds. I talked to the fellows at Computers and Communications and they put me onto LCWSoft. Now I can relax. The people at LCWSoft are professional, know what they are doing and I can talk to them as easy as family and friends. Each time I hear from them becomes a learning experience. Thanks, folks. Thanks a lot!
Read more reviews
Why you should choose LCWSoft for Canadian Web Hosting
High Performance
All of our servers use state of the art storage technology and have been optimized for peak performance, ensuring that your website loads as quickly as possible.
Expert Support
In our industry, the quality of your support is paramount. To us, no issue is unimportant and every effort is made to ensure that a resolution is reached as promptly as possible. The average ticket response and resolution time is less than 1 hour!
Nearby Servers
Get closer to your clients with servers located on the East & West Coasts.
Simple Control Panel
All hosting services include the cPanel control panel and are served using servers running the Cloudlinux linux distribution, for ease of use and quality service at 99.9% uptime.
Easy Installation
Using the industry-standard Softaculous installer, you can install over 300 Apps, including WordPress and Drupal, with 1 click.
Leading Security
As one of the first Canadian providers to use CloudLinux together with cPanel, you can rest assured that your service is as secure from outside threats as possible while being easy to use.
Latest News
PHP 8.1 support for our WHMCS addons
UPDATE: as of January 5th 2023, all supported addons have available updates to support PHP 8.1. This is just a quick notice that we are working to update our addons for PHP 8.1 support. Most just need an additional encoding, so we hope to have them all done in the next few days. Below is a list of updated addons and the new version (along with ...
Read More
Elavon and 3DSecure 2.0
UPDATE OCTOBER 13TH 2022: We've had to delay the release as a last minute issue was detected where it seems that Elavon is sending back an undocumented and unexpected error when 3DS 2.0 authentication fails, and provides no clear reason as to why or how they expect it to be handled. We have reached out to their developer support team with the ...
Read More